Assistant Professor of Biology, Sonoma State University
Post-Doctoral Experience:
University of South Carolina
Medical University of South Carolina
PhD:
University of California, Santa Barbara
Research Interests:
Environmental Physiology/Eco-Physiology; Comparative Physiology; Climate Change Biology
I am currently studying the effects of environmental stressors on the physiological responses of an invasive mussel, Mytilus galloprovincialis. Specifically, I'm measuring heart rate and enzymatic activity of these mussels when they are exposed to increased temperature in both submerged and aerial conditions. My interests include environmental and animal physiology, because I'm intrigued about how the environment affects different organisms.
Nothing is better than discovering more about the physiology of the creatures living in our oceans! My research investigates the expression of heat shock protein 90 in purple sea urchin, Strongylocentrotus purpuratus, embryos as a result of different temperatures throughout their development, specifically during the maternal-to-zygotic shift. Physiology has always fascinated me and it is an added bonus that I get to study one of my favorite echinoderms!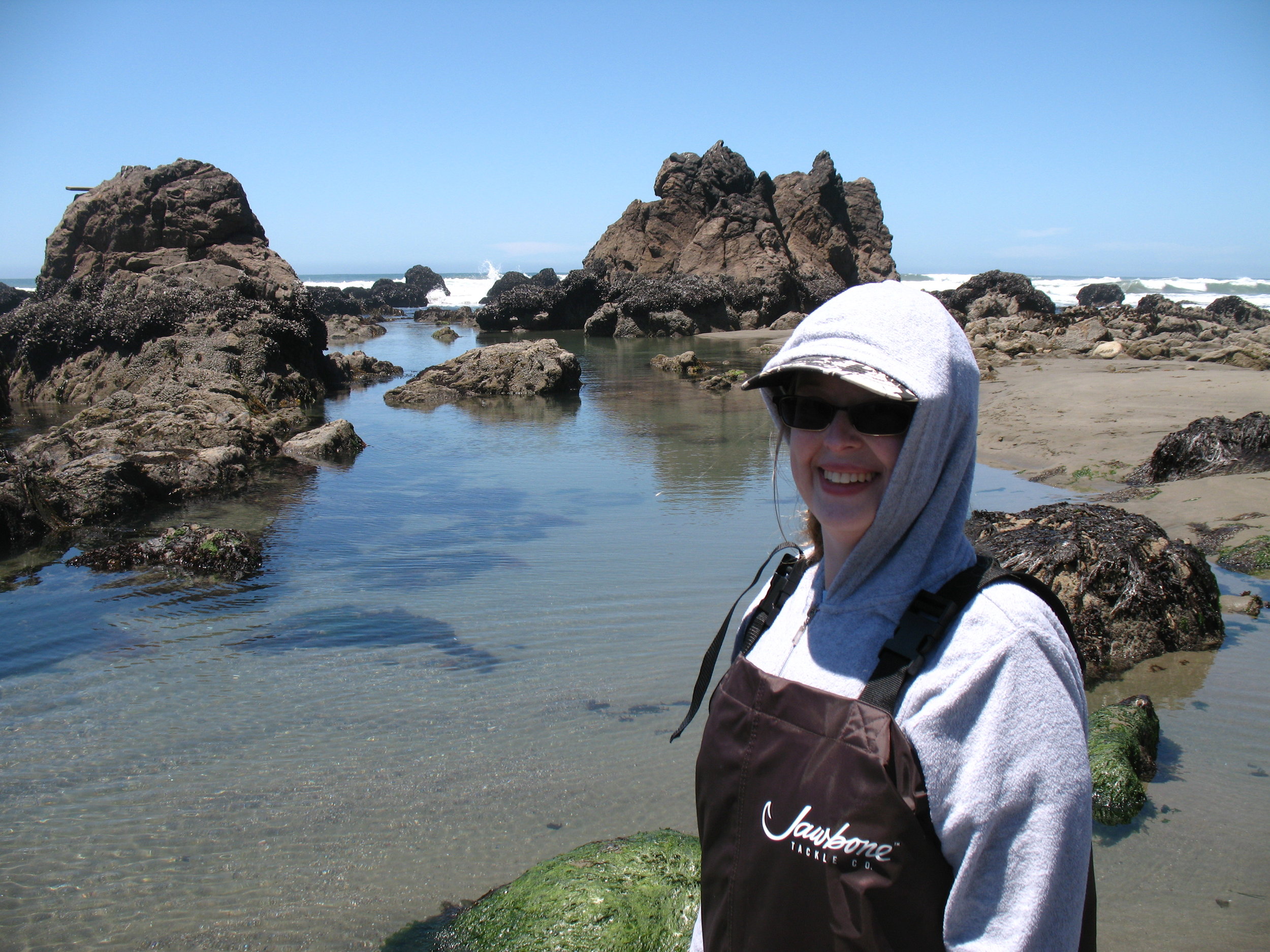 It's good to be back! I've returned to SSU with the goal of studying the effects of starvation on the physiological processes of marine invertebrates. Specifically, I want to know how living in a prolonged state of starvation effects reproductive physiology, such the quality of a female animal's egg cells. We know gonads are the first thing to go when an animal is forced to allocate energy, but what happens to the gonadal tissue that is conserved? Can they still produce viable offspring?
As a kid, I spent every possible moment at the coast. I'd go tide-pooling, to the farthest rocks and see what I could find. My fascination led me to my research, on the physiological impacts of biotic and abiotic stressors on mussels, specifically M. edulis. In the intertidal zone, mussels are subject to a highly dynamic environment, with stressors enhanced by the long-term effects of anthropogenic climate change. My research aims to quantify the long-term physiological responses at the organismal and cellular level, to multiple stressors and the dynamic environments in which M. edulis survives so successfully!
Undergraduate Students



Former Master Students
Kristen Hosek, M.S. 2018
Former Undergraduate Students
Matt Draluck, B.S. 2019
Matt Ramsey, B.S. 2019
Kaitlyn Wagner, B.S. 2019
Lindsey Washman, B.S. 2019
Mitchell Bomben, B.S. 2018
Joseph Jackson, B.S. 2018
Shelby Hotz, B.S. 2017
Cassidy Nowak, B.S. 2017
Hayley Sneiderman, B.S. 2017
Teija Isotalo, B.S. 2016
Kathryn Schwan, B.A. 2016
Emily Nazareno B.S. 2015